No Whey Plant Protein 1kg
Now
$27.96
Elsewhere
$34.95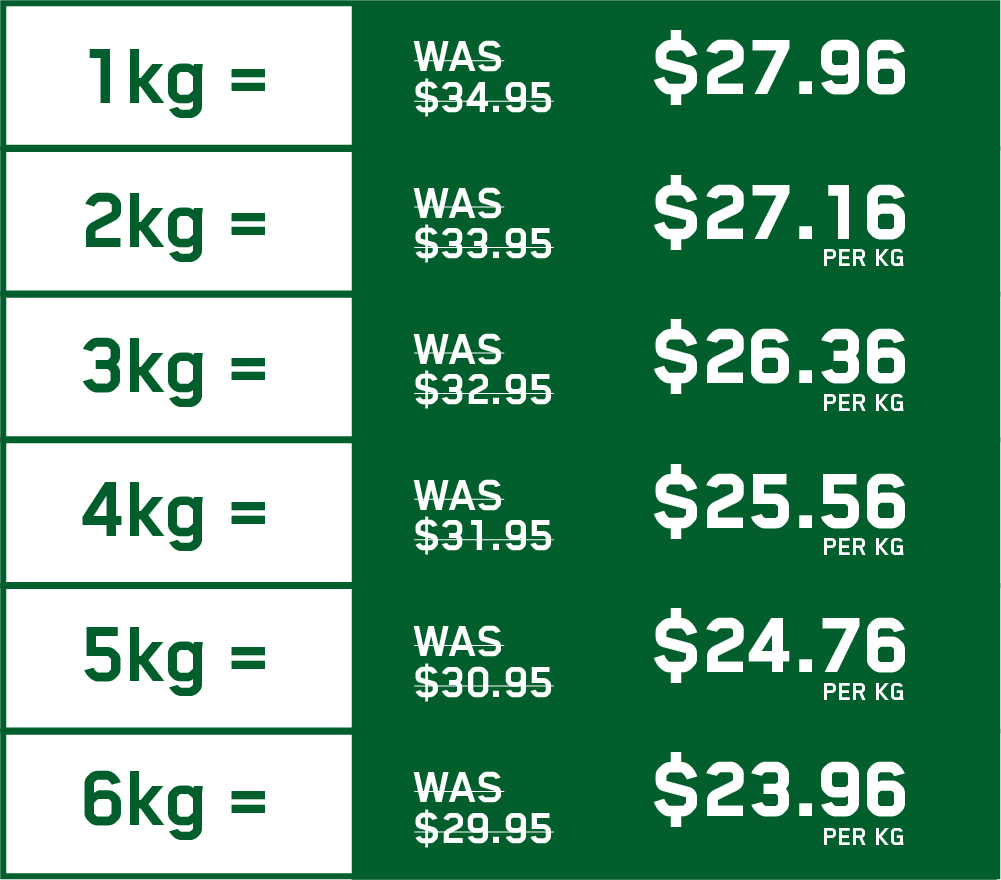 Free Shipping Nationwide
No frills, pure pea protein at a price that's unbeatable. Our Plant protein is packaged right here in New Zealand and represents the ultimate value per kilogram. We've set it up so the more you buy the more you save, and we know you'll find it difficult to find a better price elsewhere.
Since we got hold of this stock, prices for pea protein have continued to climb, but our stash means we're able to hold a cheaper price than the current market rate.
In typical No Whey fashion, we pass these deals on to you! We've kept any added ingredients in our Plant Protein minimal, so you get only what you need to keep your muscles fueled for growth and repair. Pea protein contains all nine essential amino acids for a complete nutritional profile that provides a high-quality plant-based alternative to whey.
PLANT PROTEIN KEY FEATURES:
33 serves per bag
Pure pea protein containing all nine essential amino acids
Packaged in New Zealand
Vegan friendly
No frills, huge value