Ultimate Weight Loss Combo (Alien)
Ultimate Weight Loss Combo (Alien)
Alien Lit Thermogenic Fat Burner
Alien's Lit is a thermogenic product like no other. Dosed up with all the ingredients you need to see plus some you've probably never heard of! Designed for a long lasting and enjoyable hit of energy Lit is a must have is your supplement stack.
Its currently avalibile is 3 amazing flavours; Lemon popsicle, Mango Sunrise and Candy Crush!
Key Ingredients
Grains of Paradise – Studies have indicated Grains of Paradise could have positive benefits of blood sugar regulation and an increase in Caloric expenditure
Caffeine – 225mg – Caffeine is an effective central nervous system stimulant which increases both physical and mental activity which could lead to higher caloric expenditure.
Dynamine – 50mg – Dynamine is a fast-acting stimulant which studies have indicated it may have minimal effect on both blood pressure and heart rate.
NeuroFactor – 50mg – Neurofactor is derived from the coffee arabica plant and is shown to increase neuroprotein BDNF which is a key for memory and learning.
Zynamite 100mg – Zynamite is mango leaf extract which has an 8 hour half life meaning no brutal crash like other thermo products!!
Key Benefits
Alien Lit contains the perfect balance of ingredients which will keep you charged and feeling great for hours. It is the perfect addition to a supplement stack of anyone who is cutting back some of that unwanted body fat and is looking for an ongoing boost throughout the day.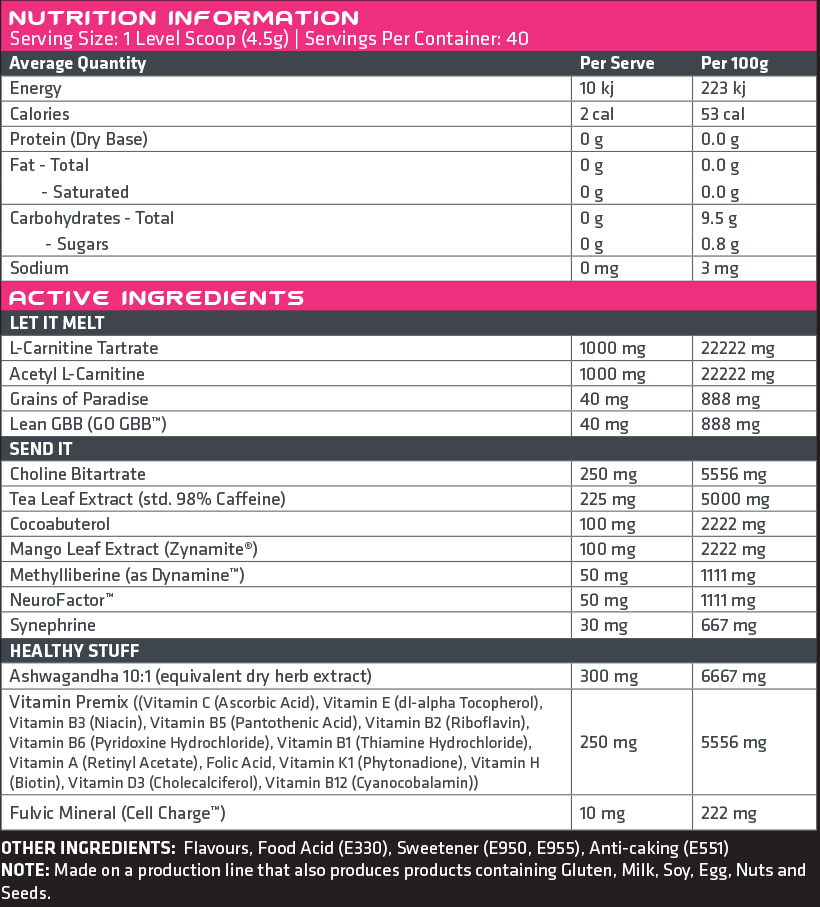 Juub Apple Cider Vinegar Gummies
SQUISHY, CHEWY AND BURSTING WITH ANTIOXIDANTS. 
Juub contains the same antioxidants found in apple cider vinegar - but, without the taste.
Juub gummies are an easy, delicious way to get the same, amazing health benefits from apple cider vinegar, without the nasty taste. We use only natural ingredients. That means no dairy, no gluten, no artificial sweeteners - no crap.
These bite-sized morsels are made with real apples and are packed with powerful B9 and B12 antioxidants to help detoxify your body. 
We've made sure to include the mother in our gummies, so, you'll get the same powerful health benefits of regular apple cider vinegar, including healthy digestion, weight management, immunity support, improved skin health and heart health, as well as boosted energy levels, plus, a whole lot more!
Two Juub gummies are equal to one shot of apple cider vinegar. That means, you get the same nutritional benefits, but in a convenient gummy-form and without the nasty taste or damage to your teeth!
KEY BENEFITS OF JUUB ACV
Supports weight management, reduces appetite and eliminates pesky cravings throughout the day 
Improves digestive system and overall gut health
Boosts your immune system
Made with the "mother" the key ingredient found in apple cider vinegar
Gluten-free 
Vegan
Non-GMO 
Promotes a healthy heart
Packed with powerful antioxidants and superfoods
Gentle on your tooth enamel
Tastes amazing and smells delicious 
Easy to take on-the-go.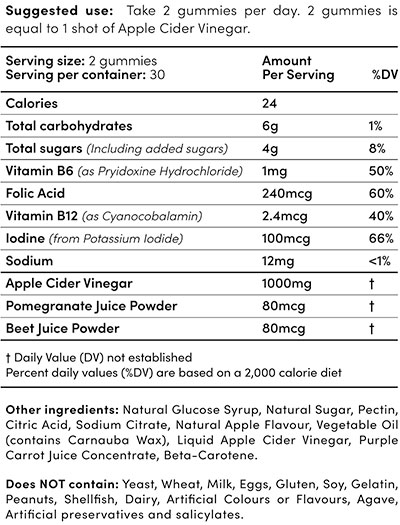 Hydroxycut Gummies Mixed Fruit 90ct
NEW HYDROXYCUT GUMMIES
2-in-1; weight loss plus multivitamin
16 essential vitamins & minerals
Delicious Mixed Fruit flavor
POWERFUL WEIGHT LOSS
Hydroxycut® Gummies are formulated with a scientifically researched key weight loss ingredient to help produce significant weight loss results.
STIMULANT FREE
This formula is 99% caffeine free, ideal for those who are sensitive to caffeine.
METABOLIZE MACRONUTRIENTS
The addition of B vitamins helps to metabolize carbs, proteins and fats.
ESSENTIAL VITAMINS
Hydroxycut® Gummies are perfect on the go. Not only are they delicious, but the gummy format is also ideal for those who don't like swallowing caplets. These super-convenient gummies contain 16 essential vitamins and minerals, including vitamin D plus a complex of B vitamins.
Get Closer to Your Weight Loss Goals
Hydroxycut® provides you with many options to help reach your goals, and these delicious gummies are no exception. They easily mix and match with other Hydroxycut products, and if you're on the go, they're the perfect substitute for your daily Pro Clinical.
Vitamins and Minerals
Now, your weight loss comes with a side of something extra. This tasty two-in-one gummy is a weight loss supplement, plus it has vitamins all in one. With 16 essential vitamins and minerals, plus a key ingredient for weight loss, this formula does double duty.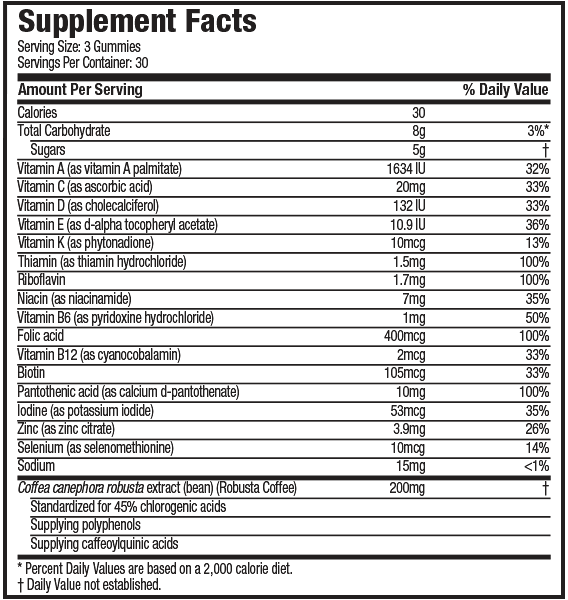 Fireblast Ultra v2 - Powder 10 Serve Powder
FIREBLAST ULTRA is a supercharged weight control formula, loaded with cutting-edge compounds to yield
extraordinary levels of energy and to support accelerated weight loss.

KEY FEATURES:
- Sustained boost to energy and focus
- Supports weight loss
- May suppress your appetite
- May enhance your mood
- Full control of your dosage

CONTROLLED BURN
Fireblast Ultra Powder is designed to allow wizards to control their intake with high precision, and mix
weight control potions to the strength that best suits them.

MORE HEAT, LESS FUEL
One serving of powder contains less stimulant content than a Fireblast Ultra capsule, and features extra
ingredients to promote rapid thermogenesis, and support weight loss.

IN YOUR HANDS
Stick with a standard dose or gradually increase to find the level that is right for you.
DO NOT EXCEED 2 SERVINGS PER DAY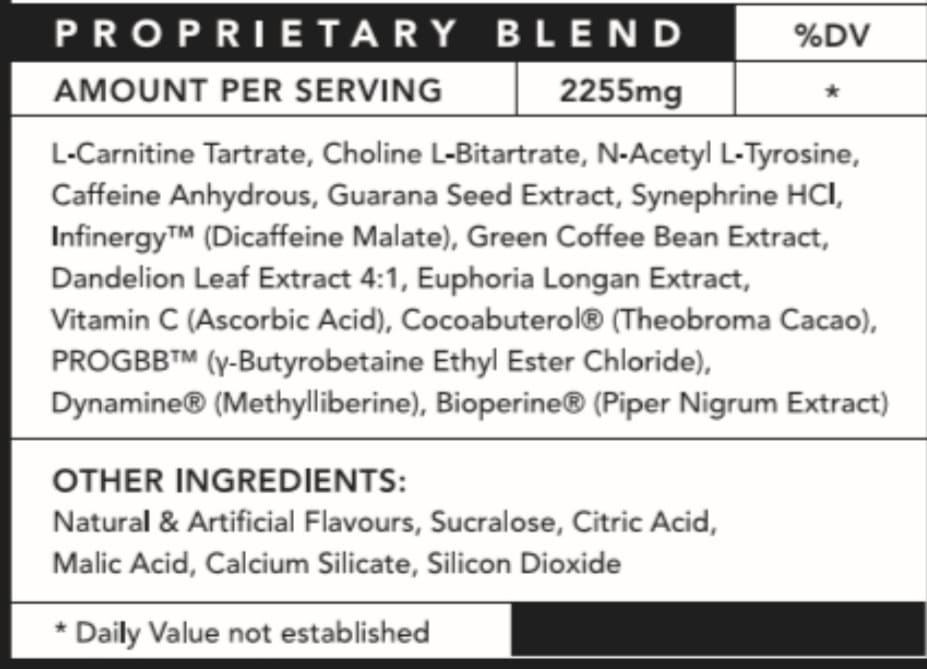 Alien Purple Shaker